OZMO(街头壁画家 意大利)

[2016-4-8 20:52:33]




OZMO(街头壁画家 意大利)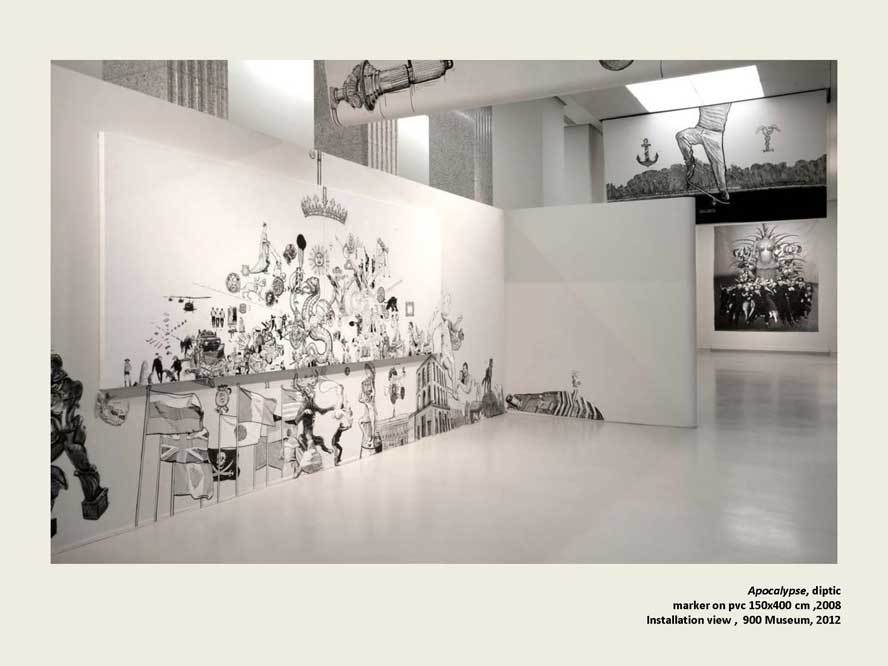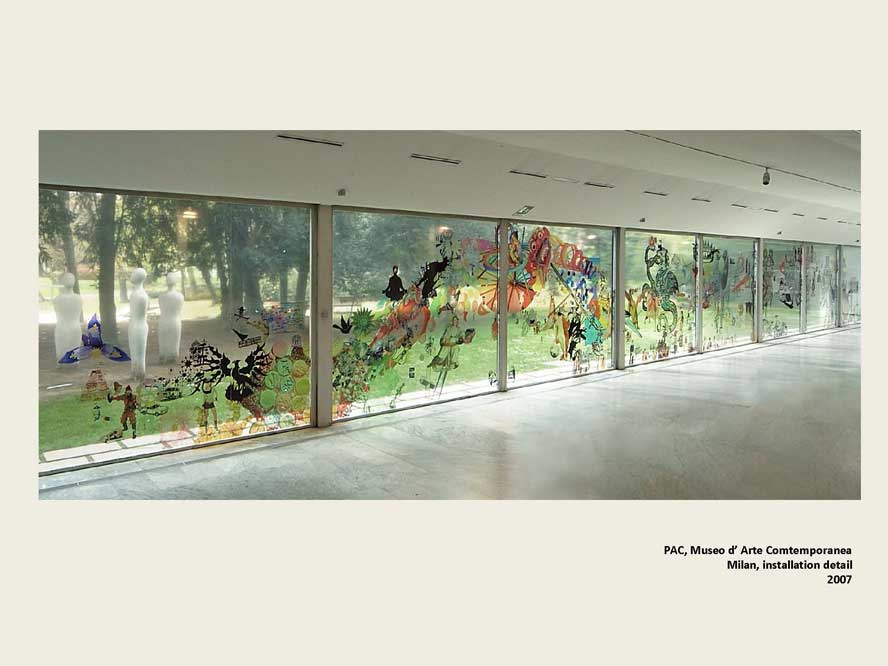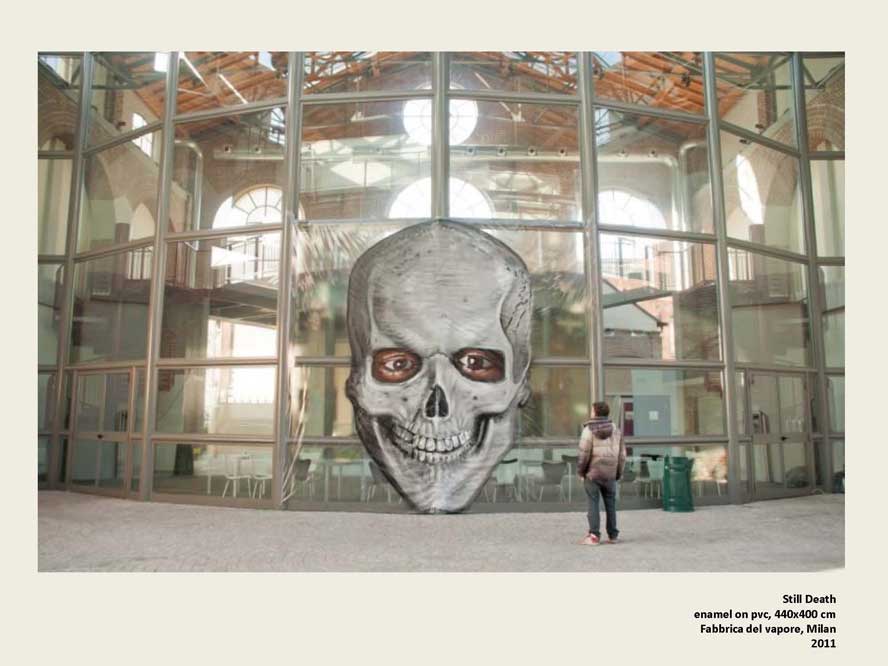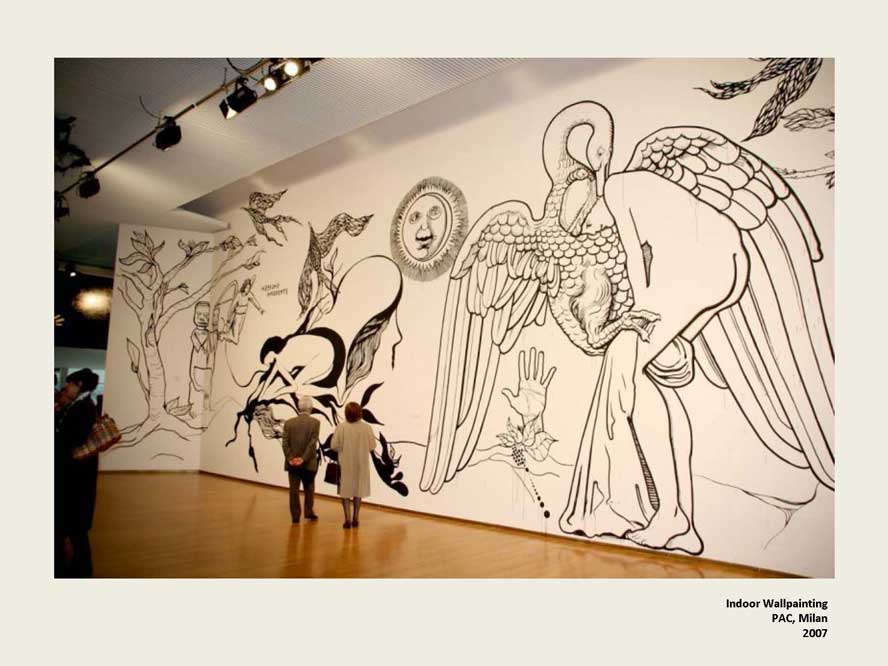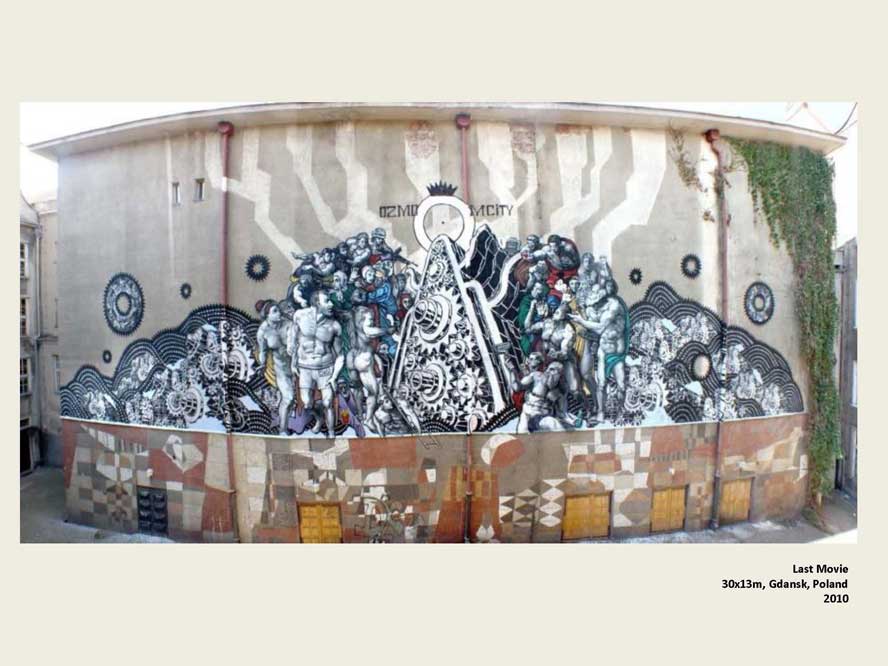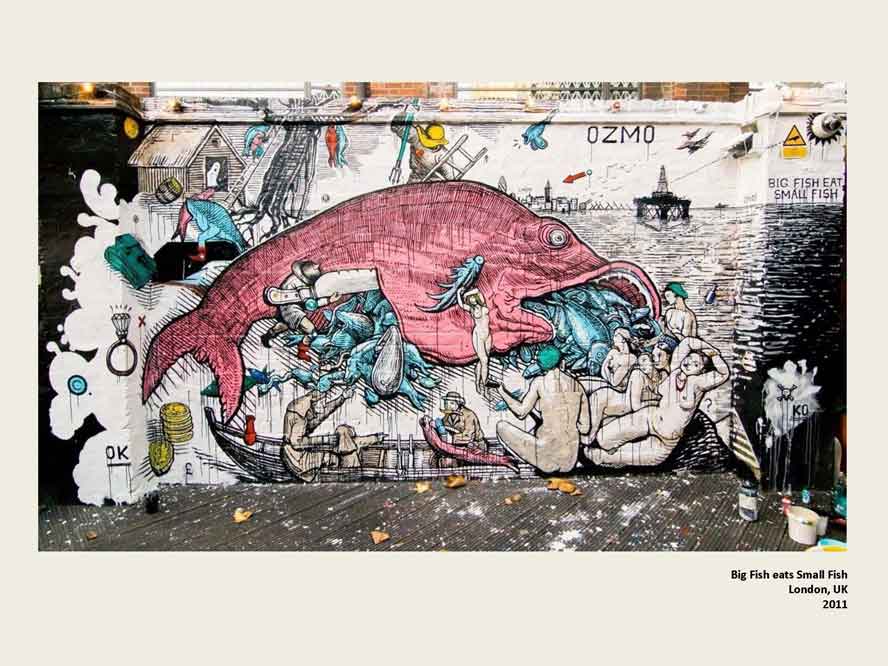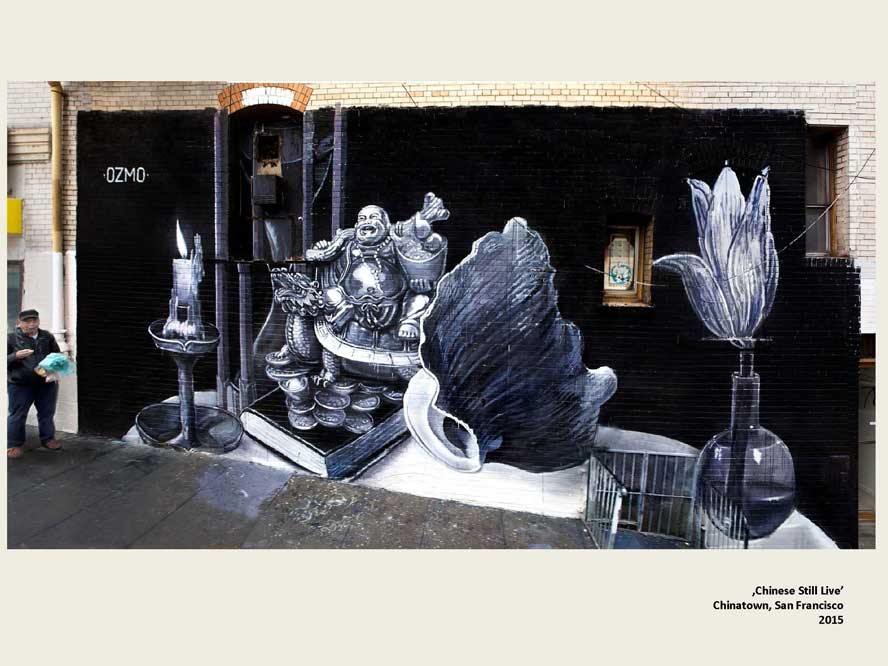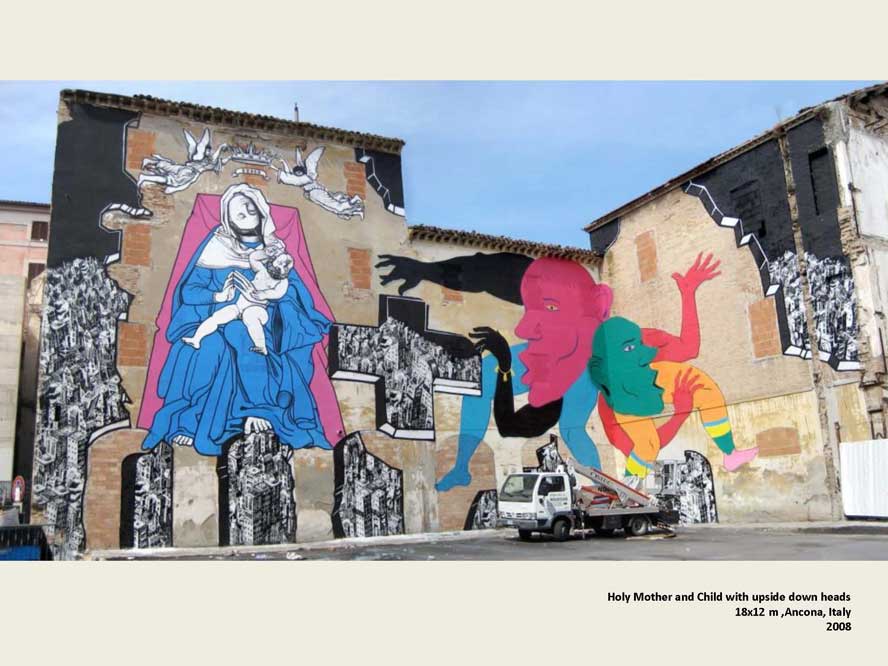 SOLO SHOWS
2015 Ozmo Solo Show, Piaggio Museum, Pontedera
2012 Urban Arena Museum of Contemporary Art MACRO, Rome
2012 The universal preJudgement, curated by Alessandra Galasso, Museo del 900, Milan
2010 The Last Movie, curated by Iwona Bigos, Gdańska Galeria Miejska 1, Gdansk, Poland
2008 Ozmo , Pure Evil Gallery, London, United Kingdom
MUSEUM GROUP SHOWS
2014 TRACKS - Urban art languages, Macro Museum, Roma
2010 That's all Folks! Curated by M. Dewilde e Jerome Jacobs , Stadshallen, Bruges BE
2008 Scala Mercalli. The creative earthquake of Italian Street Art, curated by Gianluca Marziani, Auditorium Parco della Musica, Rome
2007 Italian Art 1968-2007- Painting, curated by Vittorio Sgarbi, Royal Palace, Milan
2007 Street Art Sweet Art. From hip hop culture to the Pop Up genetation . Curated by Alessandro Riva. PAC-Contemporary Art Pavilion, Milan
2006 NoFamily, curated by da Laura Carcano, Promotrice Palace, Turin.
2005 With a different sight, the city seen by young artists,curated by Roberto Pinto and Katia Angelova, Palace of Reason ,Milan.
2002 Gemine Muse – National Museum of St. Matthew, Pisa.
SELECTED GROUP SHOWS
2013 Escape The Golden Cage, Wien, A
2013 2501 x Ozmo "Branco e Preto" at Tag and Juice Gallery, San Paulo, BR
2012 A Neverending End, La Rada Gallery, Locarno, CH
2010 Go get your shine box, Brooklynite Gallery, New York, USA
2009 European festival of monumental painting, Gdansk, PL
2009 Via Brick Lane, Brick Lane Gallery, London, UK
2009 In & Out. Fondazione Bandera per l'Arte. Busto Arsizio, Varese
2008 Pop Up Festival – Contemporary art in the urban space
2007 Me odio y yo quiero comprar, Galeria Enrique Guerrero, MEX
PERMANENT MONUMENTAL ART INTERVENTION
San Francisco, New York, Miami ,Atlanta, Baltimore, Chicago, Londra, Berlino, San Paolo, La Habana, Capo Verde, Beirut, Gdansk, Tunisi, Milan, Rome, Ancona, Palermo, Bari, Turin.
SELECTED SPECIAL PROJECTS
2015 Monumental Mural "Minerva" in Camonica Valley, for Wall in Art Project, Breno, Camonica Valley
2015 Urban Art Field against the mafias, Chivasso and Turin
2014 The Lisa Project, Little Italy, NYC
2013 Festival culturale internazionale Seites Sois Seites Luas, Cape Verte
2010 Attention! Border crossing! Italian Pavilion at Moscow Young Biennial, Moscow
2005 Emergency Biennial. A suite case from Paris to Grozny, curated by E. Jouanno, Palais de Tokyo, Paris, France / Grozny, Cecenia.
1998Biennial of Young Italian Artists, Lanfranchi Palace , Pisa.
1998 Writing performance. Fondazione Teseco per l'arte,Pisa.
LECTURES & TALKS
2013 Donne, cavalieri, incanti, follia. Viaggio attraverso le immagini dell'Orlando furioso, Scuola Superiore Normale, Pisa
2012 Scritture per immagini, IUAV Università di Venezia, Venice
2012 Performance a RaiTunes, RadioDue, Milan, Italy
2009 Writers. Street Art Talks, New Academy of fine Arts, Milan
2008 'Arte Mas' Casa de la Poesia , La Habana, Cuba
2007 Introduction to the exhibition Street Art, Sweet Art. Guest speaker, PAC-Contemporary Art Pavilion
2005 'Il pubblico ci ama. Attitudini urbane nelle belle arti' M.A. Organizing and communicating Visual Arts , Brera- Academy of Fine Arts, Milan
查看4351次